Our ECO Event
Adventure Trekking
Bird Watching
Jungle Trekking
Fishing
Camp Fire
Tribal Village Visit
Chhou or Santhal Dance
Nearest Tourist Place:
Places must visit in and around :
Biharinath Hill - 15 km
Sunsunia Hill - 40 km
Garh Panchokote - 12 km
Panchet Dam - 22 km
Maithon Dam - 38 km
Kalyaneshwari Temple - 40 km
** Joy Chandi Pahar - 21 km
Kashipur Rajbari (King's Palace) - 30 km
Raghunathpur Tasar Silpa -19 km
Rent a MAHINDRA BOLERO:
ADRA - Rs 900/-
ASANSOL - Rs 900/-
BIHARINATH - Rs 800/-
BIHARINATH + SUSUNIA - Rs 1500/-
GARH PANCHKOT + JOYCHANDI PAHAR - Rs 1000/-
MAITHON DAM + PANCHET DAM + KALYANESHWARI TEMPLE - Rs 1500/-
AJODHYA HILLS - Rs 3400/-
Best Time to Visit : 1st October to 31st March
Parking is the act of stopping a vehicle and leaving it unoccupied. Parking on one or both sides of a road is often permitted, though sometimes with restrictions. Parking facilities are constructed in combination with some buildings, to facilitate the coming and going of the buildings users.Parking facilities include indoor and outdoor private property belonging to a house, the side of the road where metered or laid out for such use, a parking lot (North American English) or car park, indoor and outdoor multi-level structures, shared underground parking facilities, and facilities for particular modes of vehicle.
Pick-up and Dropping from Railway Station (Chargeable)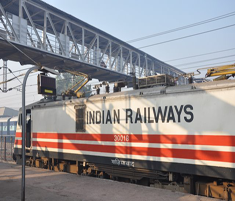 Here is our recommended accommodation for each of the hop-on hop-off stops. We spend each winter reviewing them to ensure we offer the best value options. All these properties can be booked through our website and we've made sure you won't be charged a booking fee. Happy planning! The hostel with the (P) is our pick-up and drop-off point. We also offer other recommended accommodaton nearby whenever you book through our website. If you want to read up on any of the destinations before you make a reservation, then check out our website.
Rent a MAHINDRA BOLERO for sight seeing arrangements
We Provide MAHINDRA BOLERO as rent for sight seeing,Its our one of most important facilities.
ADRA - Rs 900/-
ASANSOL - Rs 900/-
BIHARINATH - Rs 800/-
BIHARINATH + SUSUNIA - Rs 1500/-
GARH PANCHKOT + JOYCHANDI PAHAR - Rs 1000/-
MAITHON DAM + PANCHET DAM + KALYANESHWARI TEMPLE - Rs 1500/-
AJODHYA HILLS - Rs 3400/-
Our check out time 8.30 A.M